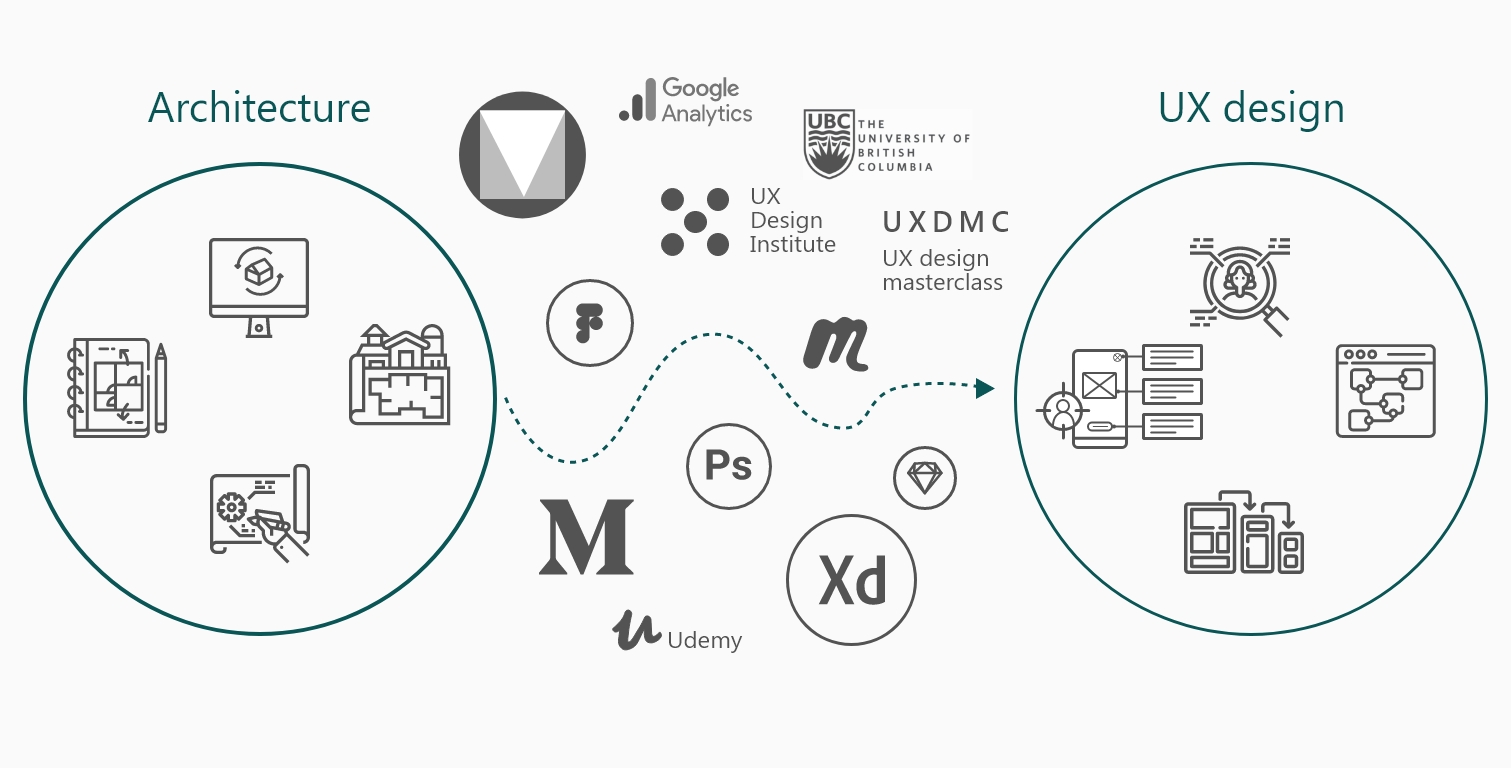 The journey from architect-engineer to UX designer.
So far I have a master's degree in architecture-engineering, I have an award-winning proposal in an architectural competition, shortlisted participation for an international architecture conference, and 4 years of work experience. Yet I felt the need to step aside and assess my career path.
Doing some research I understood that UX design offers all the fun of research, the definition of the product, the ideation process, and it does not stop there. I was fascinated by the possibility of fast design circles that give the opportunity to test and improve the digital products before they are actually built. This process allows designers to create complete functional and aesthetical products that match the mental model of the users and provide elegant solutions to business problems.
For the past year, I was determined to absorb all the information and best practices I could, about UX design. With this goal, I completed my UX diploma at Glasgow Caledonian University. Next to that, I started following meetups where professionals were giving lectures about subjects relevant to UX design, e-commerce apps, the psychology of empathy, and conversational UX. It turns out that the design of interfaces has a lot in common with the design of spaces.
Are you interested in reading how I use my experience as an architect to my UX set of skills? You can have a look at my article on Medium:
The switch from architect-engineer to UX designer
Currently, I am a freelance UX designer Building a fundraising platform to support young entrepreneurs in Africa. Interested in knowing more? Let's talk.